After months of extensive testing, it gives me great pleasure to announce the debut of the newest creation from Oliviabolivia . . . the Alta!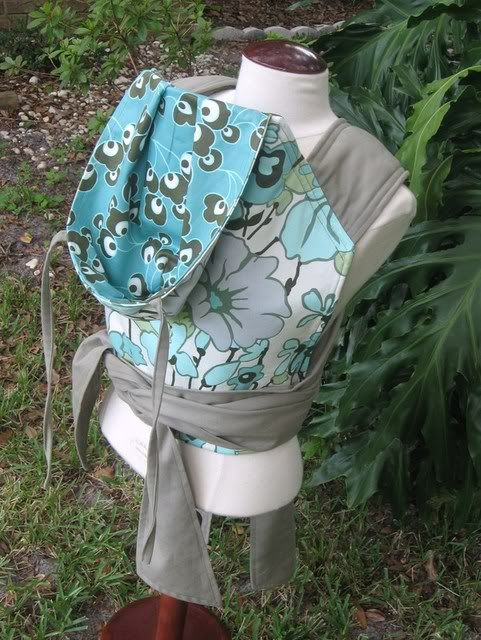 Not your average toddler carrier. . and not just a taller version of the OB. I set out to create a carrier that enables parents to carry their large babies and toddlers as comfortably as possible for as long as possible.
A few of the features you'll find on the Oliviabolivia Alta.
Taller body with a padded headrest to support your toddler's back and neck while still allowing him to ride comfortably with his arms out. Headrest can also be flipped down when you're child is awake and wants to see the world.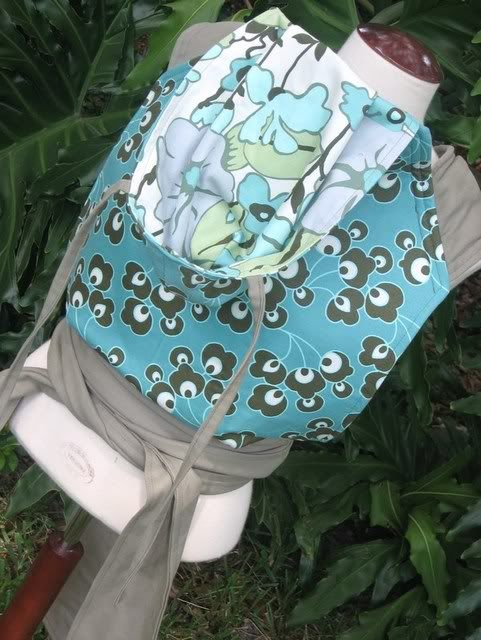 Wider, more padded shoulder straps that allow the wearer to carry rucksack comfortably. Straps also have long enough padding if you prefer to cross straps over your chest. Straps feature an internal layer of canvas throughout the entire padded area for more support.
Wider body to support your child's thighs and darting in the body for the perfect seat - quickly and easily.
Semi-structured waist band that's firm, yet padded, and won't buckle under your child's weight, allowing you to tie non-apron for a supportive back carry. Conversely, not too wide or too thick to prevent an apron carry if so desired.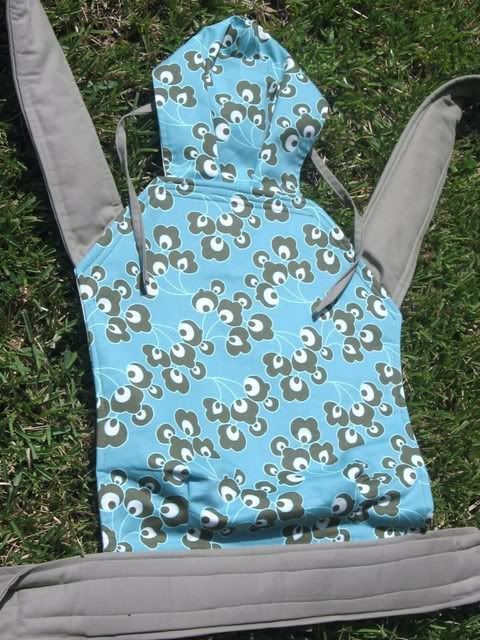 Sweatshirt-style hoodie, designed to be functional for hood-resistant toddlers. Most likely, you will only be able to use the hood when your toddler is already sleeping. The size of the hood will help to block out light, noise, and other stimulation to help your toddler stay asleep.
Lastly, the Alta is not a carrier that needs to be babied. On the Alta, you will find no appliques, no pieced bodies or decorative stitching and no quilter's cotton. Due to the design and the structure, the Alta will only be made from home decorator weight fabrics or similar. Straps are only made from sturdy brushed canvas. The Alta is designed to be a workhouse, bulletproof carrier to last you until the end of your toddlerwearing days.
A sampling of comments from testers and users:
"It was sooooo easy to bounce both down in a good position. Like almost instantly they sat in place - the darts are PERFECT!"
"Bulletproof."
"Wow, Kristen! It's perfect! Amazing."
"I really love the Alta - it's a top choice for us."
"Really it's an awesome all-around carrier. It serves all of my needs for long days out and about when I can only take one carrier."
"I generally use my Ergo for day to day wearing, this was as comfortable, if not more."
Stay tuned to this blog or the Vendor FSOT forum at TBW for stocking and ordering information. Carriers will be available for purchase through my
Hyena Cart store
.